OUR FORMULA FOR YOUR SUCCESS
Proprietary 3D Hair Mapping and Density Technology
FUE Advantage
We Measure the size of the thin or bald area you want restored.
We Discuss your Hair "Density Factor" using Modern Hair Science. Are you looking for Additional Density or Coverage?
We Clarify which of the 2 procedures will best suit your lifestyle.
We Calculate the number of Grafts needed, by multiplying the area you want restored, by the desired density factor times the cost per graft.
Fee Ranges: FUE $4-8/graft and FUT/Strip $3-5/graft. We do run specials from time-to-time – please ask your Patient Advocate about any current specials.
Excessive scarring due to prior procedures subject to an additional fee. Minimum surgery 1000 grafts. Inquire about 100% "No Interest Financing" OAC Ask about our travel incentives and stand-by fee program.
Act on this information and save thousands of dollars of wasted time and effort running around doctor shopping. Get the look you want at the price you can truly afford.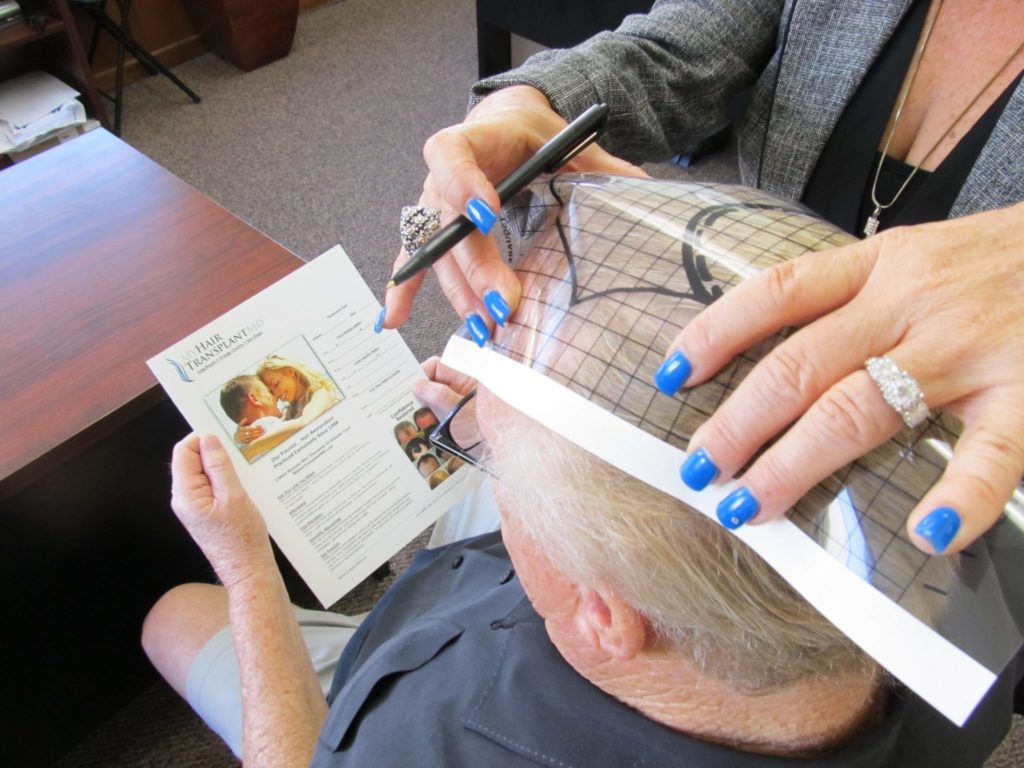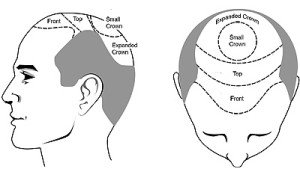 Step 1 – My Hair MD accurately measures the thin or bald area using our proprietary hair restoration template to determine how many square centimeters need to be restored. Hair Restoration Goals differ among patients which makes measuring a viable tool for determining how many follicular grafts it will take to get the desired look you want.
Step 2 – Once the thin or bald area is measured in square centimeters we then discuss coverage vs density which is Based on Modern Hair Science. The size of the thin or bald area is multiplied by the desired density factor which equals the total number Natural Follicular Graft/Units needed to fill that area.
Step 3 – Pricing is based on the number of Follicular Units Transplanted. There are two different hair restoration methods each has specific advantages. The method you choose will dictate the total price. We Offer Both FUE (Follicular Unit Extraction) and FUG (Standard Strip Method).
Two Ways To Get Started
1. Schedule an in-person evaluation and consultation.
We will review the extent of your hair loss, take measurements of the troubled area and work up an accurate price quote and treatment schedule to restore your hair. This consultation is free and only takes about 30-45 minutes to complete (either in our office or virtually).
2. Schedule a Phone Consultation
Complete a simple form and provide us with pictures of your Hair Loss Concerns. Based on your photos and our Hair Restoration Calculator, you'll receive a written price quote.
Considerations
All Consultations include ample opportunity for you to have "All Questions Answered"
Informed Consumers and Realistic Expectations
How thick do you want your New Hair?
Are you looking for additional density or coverage?
Did your hair loss occur over many years?
Hair Restoration Takes Considerable Planning.
Anyone who tells you "Get A Full Head Of Hair In One Procedure" … Is Misleading You.

Here's What You Will Get:
Get Honest Answers.
We don't make unrealistic promises. We're going to give you straight answers to your questions with no confusing terms or numbers. Despite what's advertised elsewhere, the truth is that most patients require more than a single surgery to reach their hair loss goal. Therefore we'll tell you what the most (not the least) number of graft/units it may take to reach your goals.
Get Low-Cost Hair Restoration.Fees at $4 per graft/unit are based the complete surgical plan – not on one surgery. This allows you to "lock in" a lower total fee, achieve your desired hair look at a price that's truly affordable.
Get Extensive Hair Transplant experience.
Our medical team has over 100 years of combined experience in Hair Transplant Surgery. Our surgical technicians have on average 12 years of experience.
Get 100% Natural Grafts.
We deliver the most advanced and innovative Techniques in Hair Transplants today. We relocate your Natural Follicular Grafts Units to the areas where you need more hair. We don't cut your grafts down into "All Single Hairs" as this would result in an unnatural, thin, see-through look and you would end up paying 2 or 3 x more money.
Get an Impeccably Natural Hairline.
My Hair MD gives you a natural-looking hairline by combining our Hair Transplant Expertise with artistic skills. Your "New Hair" will look completely natural and blend in perfectly with your existing hair. It will look "So Natural" that no one may ever suspect you had a Hair Transplant.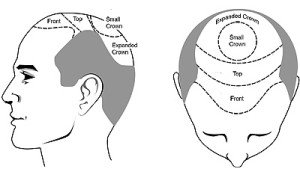 *We measure the thinning or bald areas to determine the number of square centimeters. This tells us how many Follicular Grafts Units you will need to reach the desired density.
Get Maximum Density.
We focus on one or more zones … then transplant as much hair as is medically safe into the hair loss areas.
Get a Realistic Treatment Plan.
We accurately measure the hair loss areas with our proprietary hair restoration template to determine how many Natural Follicular Graft/Units you'll need.
Get Natural-Looking Results.
By transplanting 100% Natural Follicular Graft/Units as close as possible to one another, results look impressively natural.
Get Your Hair Back Faster.
Our surgical team can transplant up to 4000 Natural Follicular Graft/Units containing up to 10,000 hairs in a single surgery.
Experience Matters.
Our highly-skilled staff + our impressive reputation + our affordable fees = great results.
Take the next step… allow us to answer all your questions! Call now to schedule your free, no-obligation consultation!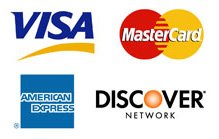 Payment and Credit Cards Major Credit Cards are accepted:
MasterCard, Visa, Discover And American Express. Payment is due in full at time of surgery. $500 deposit is required to schedule a surgery date